---
Tracking malignant melanoma treatment outcomes
Pathways to helping patients live longer.
---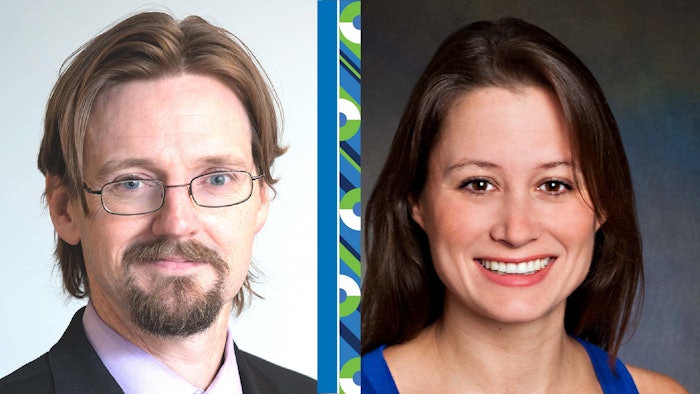 S013 – Malignant Melanoma: Molecular Diagnostics, Emerging Therapies, and the Microbiome
Friday, March 25 | 1 – 4 p.m.
Room 151B
The approval of ipilimumab for advanced melanoma in 2011 opened a new chapter for managing and treating malignant melanoma. A growing list of new targeted and immune therapies, new combinations, new genetic testing, new classifications, new prognostic factors, and new side effects are transforming melanoma outcomes.
"Malignant melanoma is one of the two or three most dangerous diseases that dermatologists come across," said Ryan Sullivan, MD, associate professor of medicine at Harvard Medical School and of the hematology/oncology department at Massachusetts General Hospital Cancer Center. "The news is not all doom and gloom. We have continued to make progress in melanoma, and there is good hope that many more of our patients will do well."
Dr. Sullivan will discuss the latest findings and treatment approvals in melanoma during today's session, S013 – Malignant Melanoma: Molecular Diagnostics, Emerging Therapies, and the Microbiome, led by Martin Charles Mihm Jr., MD, FAAD, along with a panel of other experts who will discuss the latest developments in morphology and molecular pathology of different melanoma subtypes and borderline lesions, new management algorithms and treatment options, growing recognition of interactions between the gut microbiome and response to therapy, and more.
The ultimate message is that melanoma is becoming a chronic disease for growing numbers of patients. As more patients survive longer, quality of life is emerging as a major focus.
New opportunities for the field
"We are seeing patients maintained on their systemic therapies for long periods of time," said Nicole R. LeBoeuf, MD, MPH, FAAD, chief of oncodermatology, director of the program for Skin Toxicities for Anticancer Therapy at Dana Farber Cancer Institute, and associate professor of dermatology at Harvard Medical School. "We are seeing more and more complete remissions in the setting of immune checkpoint inhibitors and more and more regimens using combination anticancer regimens that include immunotherapy. The most challenging thing for patients and medical oncologists, but a wonderful opportunity for our field, is that these immunotherapies may cause any and all dermatologic conditions as part of their side effect profile."
Oncodermatologists joke that immunotherapy "causes dermatology," Dr. LeBoeuf added. In reality, immunotherapy side effects are not limited to the skin.
"The remarkable phenomenon is that across each and every organ system, immunotherapy can and does induce the full spectrum of immune-mediated disease," Dr. LeBoeuf said. "As these treatments have become more and more effective, the study of side effects has also become more important. We want to uncouple the toxicity of the checkpoint inhibitor from its therapeutic effects to allow patients to have not only quantity of life but higher quality of life. The skin is often the earliest and most common organ affected, so medical dermatologists have an important role in leading this charge."
Managing treatment toxicities took on added importance when pembrolizumab was approved for Stage IIB and IIC melanoma in late 2021.
"That approval is going to make a difference in managing patients with Stage II and III disease and which patients to consider for therapy," Dr. Sullivan said. "With a drug available, it is important to make the appropriate referrals to an oncologist and make sure those conversations happen. We could be seeing approval for a new combination in frontline melanoma therapy any day now."
He added that the forum will be introducing "new options that are available now, options that are likely to become available in the near future, and how data in the prospective setting can help us select which patients are most appropriate for which approaches."
Genetics, oncology, and melanoma
Genetic testing is an ever more important option. About half of patients with metastatic melanoma have a BRAF mutation, which makes a crucial difference in selecting therapy.
Genetic testing is already recommended for Stage III or IV melanoma, Dr. Sullivan added, and may inform therapeutic decisions for Stage II disease as well. Tumor genotyping could become as important in managing melanoma as it already is in breast, prostate, lung, and other cancers.
Improved management for malignant melanoma is fostering closer cooperation between oncology and dermatology. Dr. LeBoeuf noted that oncologists are long beyond the point where they should feel compelled to manage all of their treatment side effects.
"Just like primary care physicians lean on specialists to deal with significant immunemediated diseases, oncologists should lean on them for these diverse immune side effects of treatment," she said. "If a patient comes in with a rash, we know what to look for in a physical exam, the questions to ask about their overall health and what treatments they might be on. We are trained to see the subtle things, the nuances, that other specialties might not notice."
The ideal, Dr. LeBoeuf said, is working cooperatively with oncologists to monitor patients for dermatologic side effects. These close relationships are increasingly important with the earlier stage approvals for melanoma.
"That has been a huge paradigm shift," she explained. "When oncologists know there is a dermatologist they can access, they refer more often and are better at choosing specific regimens to manage side effects. It is on us as a field to make sure we are available to our colleagues in a timely manner and communicate with them. Dermatologists have the specific expertise that can keep people on their cancer therapies, to help them have not only a better quality of life but longevity as well. Melanoma is a disease where we are at the front line from beginning to end."
Visit AAD DermWorld Meeting News Central for more articles.