---
No two alike: Skill is essential in treating disease in all skin colors
Do you recognize how skin disease appears in all skin colors?
---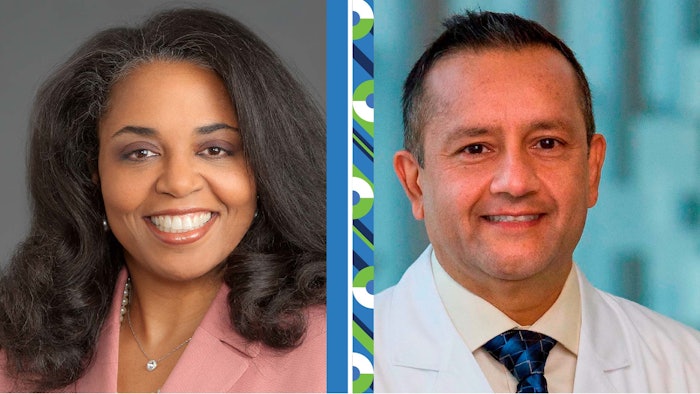 Saturday, March 26 | 1 – 4 p.m.
Room: 206B
Clinical images don't tell the whole story, and dermatologists must have the skill to recognize and treat skin disease in all skin colors. That will be the focus at the session S041 – Skin of Color on Saturday, March 26, according to Amy McMichael, MD, FAAD, professor and chair of dermatology at Atrium Wake Forest Baptist Medical Center in Winston-Salem, North Carolina.
"There is a real need for dermatologists to be competent in recognizing how skin disease appears in all skin colors and how to approach the cultural skin and hair practices of all ethnicities," said Dr. McMichael.
Dr. McMichael is among a panel of dermatologists who will cover the management of vitiligo, melasma, keloids, cicatricial alopecia, and hidradenitis suppurativa in skin of color patients. Using a case-based approach, presenters will discuss various disease states, the latest in drug development, clinical research, and scientific literature. It's all part of a larger goal to improve differential diagnoses, early recognition, and better treatment outcomes for skin of color patients. The discussion will also look at diversity, equity, and inclusion (DEI), and the role dermatologists play in the care of underrepresented populations.
"The skin in patients who have skin of color reacts differently when it comes to skin diseases, internal diseases, and external influences," said session panelist Amit G. Pandya, MD, FAAD, clinical professor of dermatology at The University of Texas Southwestern Medical Center and practicing dermatologist at the Palo Alto Foundation Medical Group in Sunnyvale, California.
Many familiar diseases can present in skin of color and react differently to various treatments, including pigmentary disorders, cicatricial alopecia, keloids, hidradenitis suppurativa, and much more, Dr. Pandya added.
During the session, Dr. McMichael will focus on the latest approaches to recognizing and managing cicatricial alopecia (CA). Dermatologists may not realize that CA can manifest differently in people of African descent versus European background in the type of scarring. Dr. Pandya will emphasize the importance of early biopsy when caring for patients with skin of color.
For a deeper dive, watch for additional coverage of this session during AAD Annual Meeting in Boston.
Visit AAD DermWorld Meeting News Central for more articles.