---
The AAD is back live in Boston!
Boston plays host to the 2022 AAD Annual Meeting.
---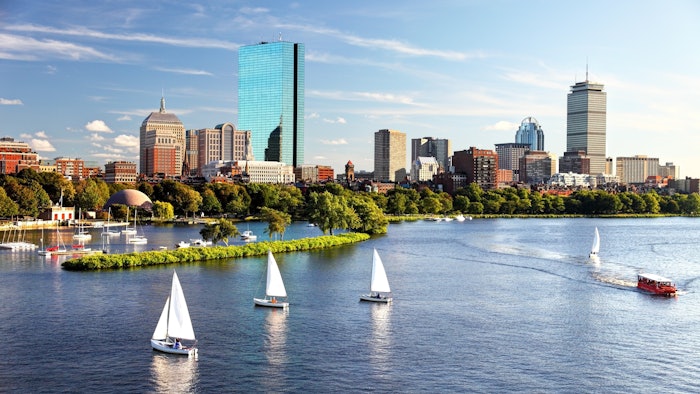 The 2022 AAD Annual Meeting is happening March 25-29, at the Boston Convention and Exhibition Center. This is the first time an AAD Annual Meeting will be held in Boston, and it will feature more than 300 educational sessions ranging from large symposia and courses to intimate focus sessions and hands-on workshops.        
"Insanely innovative" venue
The Boston Convention and Exhibition Center is only 2.9 miles from Logan International Airport with the fastest airport to convention center travel time in the country. Its 40,020-square-foot Grand Ballroom overlooks the Boston Seaport, and the convention center was named an "insanely innovative meeting space" by PCMA, the world's largest, most-respected, and most-recognized network of business events strategists.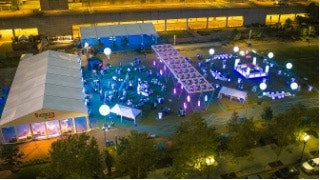 Comprehensive sessions and speakers on tap
The AAD has more than 1,000 expert speakers lined up to cover every facet of dermatology, and the comprehensive program will feature its usual host of favorite sessions, like Hot Topics, What's New in Dermatology, live/hands-on demonstrations, and four new Late Breaking Research symposiums, among others.
New, highly anticipated sessions include the 2022 Debates: Controversies in Dermatology; COVID-19 Dermatology and Vaccines; a new hands-on session for patch testing, JAAD Game Changers, and an exam prep course for MDS certification, offered for the first time at an AAD Annual Meeting.
The Plenary will also return, with the Clarence S. Livingood, MD, Memorial Award and Lectureship; the Eugene J. Van Scott Award for Innovative Therapy of the Skin and Phillip Frost Leadership Lecture; the Lila and Murray Gruber Memorial Cancer Research Award and Lectureship; the Marion B. Sulzberger, MD, Memorial Award and Lectureship; and, new for 2022, the John Kenney, MD, Memorial Award and Lectureship. Special invited speakers will be back for more DermTales during the Plenary and noted author and lecturer Doris Kearns Goodwin has been chosen as the guest speaker.
"Stimulating lectures abound," said David M. Ozog, MD, FAAD, FACMS, chair of the AAD Scientific Assembly Committee. "There are ample opportunities for Q&A and courses, symposia, forums, and focus sessions on myriad topics, including dermatopathology, medical, pediatric, and surgical dermatology."
Getting your CME
All education sessions offer an engaging and up-to-date look at dermatology, with ready-to-apply tips and takeaways. Attendees can earn MOC self-assessment credits by attending any sessions utilizing an Audience Response System or a hands-on session.
Complete list of sessions
Session information including the complete schedule and speakers will be located and regularly updated through the online program.
Vibrant Exhibit Hall awaits you
Discover the latest products and services from over 300 exhibitors, including those specializing in equipment/devices, pharmaceuticals, publishing, recruiting, and more. There will be unopposed hours for the Exhibit Hall 12-1 pm on Friday, Saturday, and Sunday.
Industry Product Sessions, located in booths 4471 and 3571 will offer the opportunity to learn about new products, research, and disease state education and management.
You'll also want to stop by the AAD Resource Center, Booth 2529, to learn more about AAD member benefits and shop the Academy's practice management resources, patient handouts, and professional education activities.
More of your favorites
There are other exciting events planned, like Global Education Day on Thursday, March 24, an AAD Career Fair on Friday, March 25, and an exciting array of Industry Non-CME (INC) Programs to be held Thursday, March 24 through Sunday, March 27.
Follow us!
In addition to following the news stories and coverage of scientific sessions in DermWorld Meeting News, follow @AADmember on Facebook, Instagram, and Twitter. Use the hashtag #AAD2022 to engage with your colleagues and share your meeting experience.
If you've ever experienced the AAD Annual Meeting, you know it is like no other dermatology meeting. In fact, it's the biggest annual event in dermatology. You can still register at aad.org. 
Visit AAD DermWorld Meeting News Central for more articles.